As seen in Gulfshore Life:
Dr. Robert D. Klausner, M.D.
For looking and feeling your best.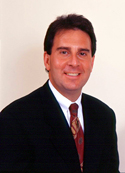 It is widely recognized that looking your best helps you feel your best. Robert D. Klausner, M.D., medical director of the Center for Cosmetic Surgery in Bonita Springs, knows this and thus offers a full range of facial cosmetic and reconstructive services.
Special emphasis is placed on state-of-the-art rejuvenation of the aging face, including laser treatment of wrinkles, and surgery (including minimally invasive endoscopic procedures) to improve sagging skin of the face, brow, eyelids and neck. Dr. Klausner also has special expertise in nasal cosmetic and reconstructive surgery, offering improvement in appearance and breathing.
Dr. Klausner has superb credentials, having completed medical school and residency training at the nation's first and oldest medical school, the University of Pennsylvania. Dr. Klausner is double board certified, having passed the examinations of both the American Board of Facial Plastic and Reconstructive Surgery and of the American Board of Otolaryngology Head and Neck Surgery. This double board certification means that Dr. Klausner has in-depth training and understanding of both form and function of the face. Dr. Klausner applies this knowledge to ensure that the facial structures he works on function as well as they look.
Dr. Klausner's philosophy is to generate patient satisfaction by first learning what the patient's goals are, then informing and educating the patient about the options for treatment. These principles are combined with state-of-the-art artistic and surgical technique, digital photography, and protection of privacy and confidentiality to achieve the desired result.
Dr. Klausner's office is located in the new Bonita Community Health Center at the corner of U.S. 41 and Coconut Road. Also located in this building is the Bonita Ambulatory Surgery Center, a fully licensed and accredited ambulatory surgery facility. Dr. Klausner is proud to have been elected by his peers to serve as president and chief of staff of this new surgical facility.
Please call the Center for Cosmetic Surgery at (239) 498-4968 or (800) 481-FACE (3223), or log onto our Web site at www.facialdoctor.com.